15th Annual Vision Board Workshop for 2019
Most people have not given serious thought to exactly what that means (or looks like) to have a "better life"  – Even though that is one of the most common goals from the clients that I coach.  For some, a better life might mean having a new car or home. Others may be seeking a new relationship or improvements in existing relationships. Doubtless you have heard it said that most of us never get what we want because we don't know what we want. By envisioning what your "better life" looks like and then creating a vision board to as a tangible representation of what you want. Making a vision board is a wonderful way to bring clarity to that general desire and turn it into an achievable goal.
What are client's saying about the Vision Board Workshop?
"When you think of a vision board I think of a wish list of wants. I have worked with Jodie 1 on 1 and I know that her techniques are more in depth so I took a chance and did her vision board workshop. I am happy I did because now I feel like my mindset and motivation is in alignment with my goals. The intention to detail is critical in creating vision boards and Jodie does a fantastic job teaching you how to stay true to yourself throughout the process. I highly recommend this class!"
-Alison Brehme
COST: $99.00 pre-registration before December 31st and $129.00 after.  A $10.00 donated to a charity of your choice Cancer or Alzheimer's/Dementia Research
Times available in January:
Thursdays 9:30am: Jan 3 & 17th, and 6:30pm Jan 10th & 24th
Saturdays 10:00am: Jan 5th, 12th & 26th
Sundays 2:00pm: Dec 30th, Jan 6th, 13th & 20th
Private and group sessions available.
For more info call Coach Jodie 972-898-6294
LOCATION: 1612 Brazos Trail Plano Texas, 75075
During My Vision Board Workshops You Will Learn:
Goal setting – what it is, how it can help you move forward, how to set compelling goals and how to create your own plan. Learn how to set your intentions and why this is so important.
Learn your Values and set appropriate boundaries in life
Revisit you goals from January and revamp your Vision Board
Understand Integrity and how it attracts success
Create your Vision plus have total access to it at all times
Learn the difference between goals and well-formed outcomes
Learn what anchoring your goals in the subconscious mind is
Make your own compelling treasure/vision board
My Vision Board is 99% complete. My son, Chris completed his board and my two other kids, Alex and Jackie do their very first session today!!! Now let the Universe take over!! It feels like such an accomplishment when you complete your board and I believe provides clarity!!
-Michelle Matie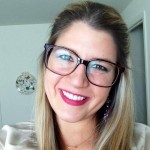 I had my vision board anchoring session the other day and it was a very positive and unique experience. Jodie really helped me to organize my thoughts, narrow down my 2016 needs, and created a strategy to navigate and manage my goals for this year. I look forward to my next session with her and I'm excited for what this new year will bring me!
-Katie Spletter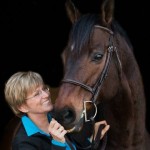 Vision Board 2015. Thanks Jodie Wallace for giving me the tools and inspiration to keep my life on track! (Workshops continuing, for those intrigued….)
-Kathy Davidson
FOR ADDITIONAL TESTIMONIES, GO TO: 3D vision board perspectives group page on Facebook or contact Jodie directly @ jodie@jodiewallace.com